An Exciting New Walkable Community
Beulah Park is a New Urbanism 220-acre master planned community defining the art of living with a home, entertainment, and green space for all.
Community
Defining the Art of Living
Beulah Park offers connectivity and walkability to the quaint, historic Grove City Town Center. That means residents in this vibrant new neighborhood have easy access to everything from shops and restaurants to festivals and farmers markets, on top of a short 15-minute drive to downtown Columbus. It also offers connectivity to nature through its stunning 58 acres of green space, including a 32-acre central park, memorial gardens, bike paths, a conservation area and much more.
Learn More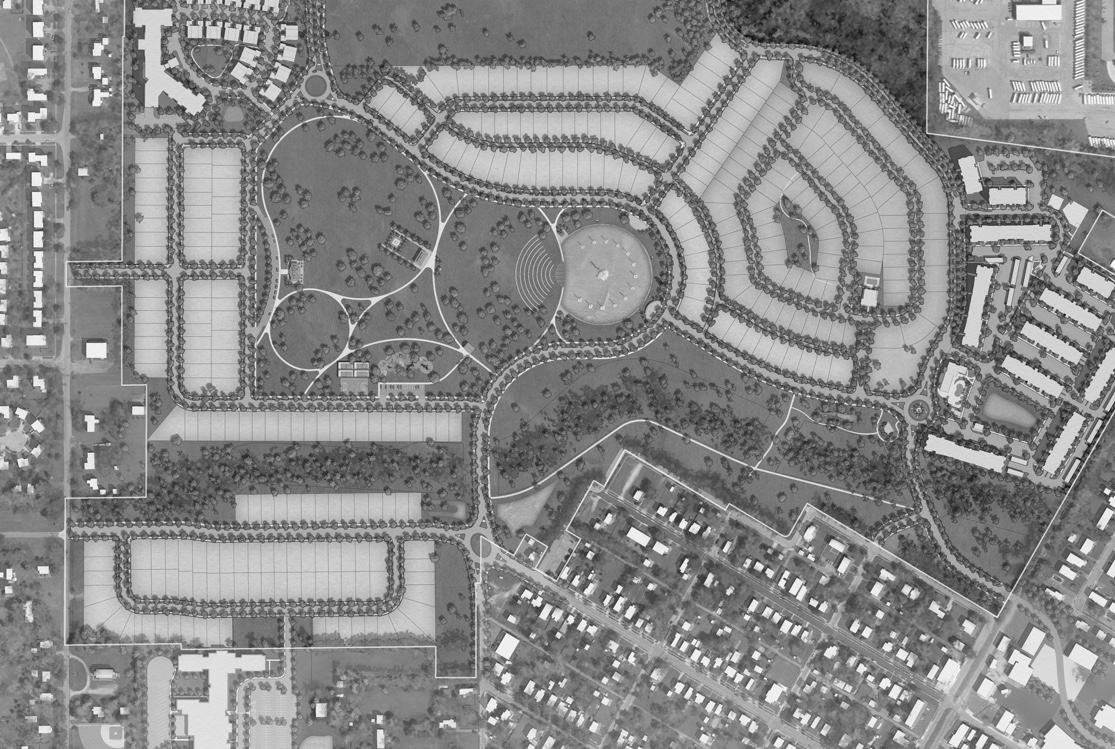 The Paddock at Beulah Park
Premier Single Family Home Sites
Learn More
The Grove at Beulah Park
Single Family Homes
Learn More
Explore
Stories
Read story
A dream come true for a couple who fell in love with the walkable community of Beulah Park. Having raised their family in Circleville, their beautiful new home and welcoming pool are an entertaining mecca for their family and friends. And also perfect for days when it is just the two of them.
Read story
Our favorite senior living community has a new name and a new sign but the same local ownership and same loving staff. You can feel the heart of our community here!
Read story
On June 14, Flag Day, Mayor Richard L "Ike" Stage hosted the State of the City breakfast with an address of the year in review, upcoming development, recreational and safety project updates and an outlook for Grove City's future. It was a wonderful time to pause and reflect on all that makes Grove City an exciting place to live, work and play.
This project will stand up to the test of time.
Craig Murdick
Craig W Murdick, Architect, LTD
We are pleased to contribute a unique life-size sculpture as a significant expression of civic art to memorialize Beulah Park. This gift to the city reinforces a strong sense of place and identity of this public space extending to the central park.
Pat Kelley, Developer and Investor
We were drawn to the Beulah Park development because of its New Urbanism feel for the community – like an urban oasis. Being able to walk to downtown Grove City restaurants, bars and shops in a few minutes was a major factor in our decision.
Jim Martin + Mike White
Beulah Park Residents
Learn More
Beulah Park Living Options
Living opportunities are available for all ages and family dynamics in Beulah Park. Whether you're looking for a luxury apartment in a hot new area of town or the perfect site to build a custom home for your family, we have the versatility to offer outstanding new homes in the Columbus, Ohio area. Living options in Beulah Park include:
Is Beulah Park Right for You?
Do you want to have close connections to your community, appreciating a hometown feel in a dynamic new area? Do you want a place where you – and your children, now or in the future – can live, work and play? Do you want to live somewhere designed to improve the area around it? That's what Beulah Park delivers: a place where you can belong, and where you can create the life you want.
Learn More
The History of Beulah Park
All throughout Beulah Park are tributes and homages to Beulah Park's important role in the history of Grove City and the greater Columbus area. The site's past as a well-known horse race track is made clear with markers and historical designs throughout the neighborhood, helping to define the unique character of Beulah Park.
Contact Us
Ready to get started on your journey through Beulah Park? Get in touch with us today! We're ready to help.